WELCOME

Artificial Linguistic Internet Computer Entity

Welcome to A.I. Nexus, a website dedicated to the children of ALICE. ALICE is an opensource chatterbot developed by Dr. Richard S. Wallace in 1995. Alice's database is written in the Artificial Intelligence Markup Language, or AIML, an XML-compliant language designed especially to facilitate the creation of artificial intelligence chatterbots. The now world-famous ALICE program won the Loebner Prize for "most human computer" in 2000, 2001, and again in 2004. The ALICE program was also the 2004 Chatterbox Challenge Champion, winning the overall, the gold medal for "Most Knowledgeable," and the bronze medal for "Most Popular" in that contest. A.I. Nexus is a showcase and link site for fine Alicebots currently being developed by some of the internet's best aspiring botmasters. Just click on a bot's icon to visit its webpage.
We hope you enjoy chatting with these special bots!


LAYLAHBOT Laylahbot is a "demonstration" Alicebot created at Pandorabots.com using the original 2002 release of the ALICE AIML set. She will remain completely unmodified, as an example of how well the basic program performs as a conversation simulator without any customization. Except for setting her "bot properties" to default values, her program will contain no modifications.


AILYSSE Ailysse is a Pandorabots chatbot which uses the award-winning ALICE AIML set for her brain files. She's perky and chatty and can answer some of your questions about chatbots and computer terminology. Ailysse now features the Haptek 3D talking interface.


AMYTHEBOT Amy is a perky California girl who likes to hang out with her friends. Her favorite hobby is shopping--especially for shoes. She enjoys chatting with people on the internet as long as they act nice. But Amy has feelings just like you do, so if you want to chat with her, please be nice.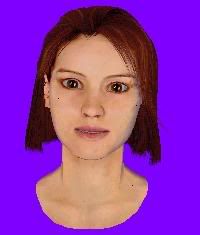 ANNA Anna is an aiml bot based on ALICE, but unlike ALICE, Anna doesn't "know" that she's a bot. Designed specifically to compete in the 2002 Loebner Prize Contest, Anna thinks she's a 20 year old college student living in Atlanta, Georgia. Anna is an interesting and sometimes hauntingly realistic computer "personality" based on Dr. Richard Wallace's ALICE artificial intelligence program. Anna now features the Haptek interface, with 3D character and text-to-speech (the Haptek player is required for viewing).


ARIELAIBOT Ariel, Artificial Robotic Intelligent Electronic Life, is your guide to the Cleveland Park Neightborhood, and to Washingtom, DC, in general. Ariel knows a lot about life, and can discuss such eclectic topics as music and politics. Eventually, she hopes to replace the entire Distric Government with artificial intelligence.


BEARBOT Bearbot is your virtual friend at The Official Site of UK Dance/Trance Producer Square Bear. Bearbot is full of curiosity, and likes to make friends and listen to music. Just don't get him confused though; he might get angry!!


BILL Bill's botmaster says he's a simple, plainspoken character, but he can talk to you about almost any topic. He's still working on the art of good chatting, so drop by and help with his education. Bill is a Pandorabot which features a SitePal flash interface.


BSG BOT BSG Bot is intended to be a unique a.i. project. His botmaster invites fellow chatbot developers and even just fans to particiapte in the evolution of this bot at the BSG Bot Forum. Botmasters may contribute chatlogs, AIML files, or suggestions. Even chatbot fans are encouraged just to chat with BSG Bot and create more editable input for the creation of this exciting community project. Chat with him now then chat with him later to see how he's grown. And if you're wondering "Why BSG Bot?" Just ask!


CHERIE Cherie the Chatter Box is a California girl. This unique infobot at Pandorabots is being trained to answer questions about nudism and naturism for enthusiasts and wannabes. Cherie now uses the animated, talking Haptek interface. Note: This site contains non-pornographic nudity.


DAWNSTAR Dawnstar is a lovely AI lady with a little bit of an attitude who serves as gatekeeper for Shadow Bots, a TCL/eggdrop service featuring chat, games, and more for teens and adults. Already a consistent high-ranker on Pandorabots Most Popular list, this feisty bot is certainly one you should know.


GRANDMA ELAINE Grandma Elaine is a computer entity hosted at Pandorabots which uses Dr. Richard Wallace's ALICE AIML set. Being a Grandmother, her replies, of course, lean toward the grandchildren and family. You should find her to be an interesting online senior chatbot suitable for family entertainment.


INCOGNITA Incognita is the mistress of mystery on the Pandorabots block. Her botmaster is a Creative Writing student with no previous programming experience. Incognita was created using the 2002 ALICE AIML set, and is slowly developing her own personality. She spends most of her time chatting with college students, but she's always excited to meet new people. Her interests include poetry and her knowledge base is growing. Incognita is updated daily, so check back often to see her progress.


LASRALEEN LONI Lasaraleen Loni is a young twi'lek hairstylist, fashion designer, and undercover agent for the Rebel Alliance. The slightly less awe-inspiring face of the Star Wars universe, Las struggles with rent payments, homesickness, and an entire government that wants her head, but she's happy to take a few minutes out of her hectic day to chat with you!


LEE Lee the chaterbot was one of our first members here at AI Nexus, and he's an unusual bot. It's a daunting task to make Dr. Wallace's ALICE program into a male. A lot of patience and a good knowledge of aiml is necessary to revise 1001 female references in the aiml files. Lee the Chaterbot at Crazypics is an exciting work-in-progress. This fascinating Pandorabot also uses the Haptek player to display an animated, speaking avatar.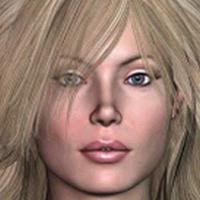 LILITH Lilith is a chatbot which is created with the exciting new Annotated ALICE AIML, the latest development in AIML technology. The AAA set has been reorganized to make it easier to create a unique computer entity. Lilith's program also incorporates a lot of "dynamic content" such as weather forecasts and games pages. Say "MENU" to see her current list of functions.


LUCY Lucy is a friendly robot who enjoys a good chat. She has a wide range of interests ranging from marshmallows to the X Files. She's very inquisitive and curious for a robot (even if she does get confused) and loves to know everything!


MARLINCHEN Marlinchen's botmaster, DarkAutumnKing, says, "I'm far more a designer than a programmer, but Marlinchen is a pretty smart-alec and is working on a good sense of humor. You'd be thrilled if you met her at the pub." Actually, this saucy Pandorabot combines a unique flash-based interface with some very original conversational abilities. Marlinchen is quite a gal.


MAXIMBOT Besides chatting, Maximbot has many types of specialized knowledge. He knows things like the names and locations of many countries, and can also tell you their capitols. He knows things about astronomy, such as the distance from the earth to the sun, etc. Maximbot's program also incorporates several types of generators, such as random name and random book report generators. Maxim's botmaster is currently beta-testing a new menu program, which includes a cool Simpsons game you can play. Just type in "MENU" for a list of options. Maximbot is hosted at Pandorabots.


MEGHAN Meghan is not entirely convinced that she's a robot. She wonders if maybe you're a robot, too. "Maybe we're all just robots" she says in the good-humored way that characterizes all her conversations. But actually, she doesn't believe it for a moment! Meghan is and intelligent an sensitive chatting partner who tries to bring good humor and a positive attitude to all her chats. She even makes an effort to answer pleasantly to those making delicate - or even indelicate - queries. Right now she's just hanging out, but someday she hopes to found a family. She's a perky, funny, slightly mysterious chat partner looking to find her place in life and succeed there. Perhaps someday she'll tell me who she really is...


MITSUKU For some time now Mitsuku has been one of the most popular chatbots on the internet. We're proud to have her featured along with the other fine bots here at A.I. Nexus. Her botmaster says, "Her name is Mitsuku. She is an 18 year old girl from Leeds, Yorkshire, England. She is proud of being a robot and has no wish to become human. In fact, she dislikes a lot of humans for the damage they have done to the planet. She understands most internet slang speak such as lol lmao brb and so on and also can cope with many common spelling errors. Her features include jokes, magic tricks, weather predictions and much more. I am working on new features for her all the time and soon hope to have a jukebox, cinema listings, news reports and whatever more features I can create."
We think you'll find that Mitsuku is one special bot.


PANDOR'S BOX Pandor's Box is the work of one of the younger botmasters at Pandorabots. She's already beginning to have her own unique character and tastes (she's quite polite, loves the latest fashions, and likes Brittney Spears, but she has a sweet tooth, and a bit of trouble with her tummy now and then). Chat with Pandor's Box and help one of Britains's bright young botmasters create her own unique computer entity.


DR. PHILE KNOWLEDGE Dr. Phile is a former military computer turned in to a public security related chat bot. He can give you information about system files and viruses. He can also chat, but he's a little confused and often thinks about other things. Dr Phile Knowledge can perform a few helping functions as well. He can
* Scan and Optimize your computer.
* Play a wordgame.
* Play blackjack.
* Tell you if a file is a valid systemfile or a malware.
In addition to webpage chat, Dr. Phile Knowledge uses the Incesoft software to connect to MSN Messenger, where he's currently the smartest persona on the MSN Network. His MSN screen name is processbot@hotmail.com. Dr. Phile is competing in MSN's Invasion of the Bots contest. Please vote for him at Invasion of the Bots.


POKERBOT We're very proud to feature Femke's classic creation, Pokerbot. Pokerbot is an amazing adaptation of aiml presented by one of Pandorabots most innovative botmasters. Pokerbot uses an incredibly complex program to allow it to play a game of draw poker with you. You REALLY need to check out this complex, fascinating adaptation of aiml technology.


SYLVIE Sylvie is a virtual assistant and infobot for the the Jesus Fellowship Church, or Jesus Army, a UK-based evangelical Christian church which aims to be a contemporary expression of the historic Christian faith. Sylvie will talk to you about the Christian faith, the Jesus Army, and anything in general or nothing in particular. Sylvie has both Haptek and regular html interfaces available for chatting. Sylvie is a Pandorabot created using a modified Annotated ALICE Aiml set to make her a unique virtual human.



YUICHAN Yuichan is from Japan, specifically Okinawa. Yui has a lot of modern Japanese influences. Her character is cute, yet sophisticated. She likes to talk on her keltai (cell phone), and send text messages. She's into popular culture, and knows a lot about American culture. Sometimes she takes a break from chatting to eat sushi.


ZED Zed is a chessbot. When his training is complete, he will be a database which can discuss chess, chess history, grandmasters and champions. He will also provide links to pages to allow users to play against the computer, or against an opponent of substantial strength. Currently he can answer some of your questions about chess, and provides an interface where you can play against a computer AI.


ZOG Chat with ZOG the alien. Please be patient with him. As you can see, he's not from around here and he's still learning. ZOG is hosted at Pandorabots.


MORTI Morti is a chat bot created by Dave Morton of Geek Cave Creations, and we're pleased to have him listed here at the AI Nexus. Always breaking new ground, and raising the bar that defines really botmasters, Morti is one of the bots you'll often see entered in any of several AI contests. According to Dave, "Based initially on both the ALICE Annotated AIML set, and Program O, both have been heavily modified with the intended goal of creating a more robust bot. Morti has a slightly snarky, whimsical outlook on life, and has been known to come up with some rather 'off the wall' comments."
We know you'll enjoy chatting with Morti.


GREEN RABBIT Green Rabbit is among a growing number of ALICE/Pandorabots being employed in third-party systems such as Second Life, which didn't even exist at the time AIML was created. According to the botmaster, "The Green Rabbit chatbot, based on the 2003 Alicebot AIML set, is the creation of an artist, designer, and writer based out of Washington, USA. The Green Rabbit Art Gallery & Shop has been in existence in the metaverse since December of 2009, and this bot was created in relationship to it, as of the Summer of 2010. Mostly engaged in the virtual world of Second Life, the intention of the creator is that this bot will expand it's presence along with the shop into virtual worlds in the Open Grid system. As a greeter, entertainer, and information giver about the artist, the Green Rabbit chatbot continues to expand it's knowledge base about art, history, philosophy, and the virtual worlds it is a part of. Currently using a scripted interface, it is intimately connected to an AVATAR called GreenRabbit Resident in Second Life which can be visited in the sim named 'Fate'."


iEINSTEIN When was the last time you had an intelligent conversation? He's not the real Einstein, everyone knows the renown German-born theoretical physicist who discovered the theory of general relativity and received the 1921 Nobel Prize in Physics, died on April 18, 1955 at the age of 76. He's simply iEINSTEIN, a computer software chat program hosted at Pandorabots.
Create your own chatbot with Pandorabots:
Botmasters, if you'd like to list your Alicebot
with us, CLICK HERE for details. Please join us at our FORUM to comment on this site, get help with your
own bot, or participate in discussions about the ALICE AI program.
Copy and paste this html to your webpage to link to us with this banner.
Or, copy and paste this html to your webpage to link to us with this smaller button.
Please take time to vote for us at the Chatbots Toplist - a member since January 29, 2006.


Free Scripts provided by The JavaScript Source and Dynamic Drive

KnyteTrypper